As we mark a year of working from home due to the COVID-19 pandemic, many people (including me!) are missing the treat of a coffee and a croissant from Pret a Manger on the commute to work. Luckily, Pret has packaged up these tasty delights so that we can all enjoy them at home.
On Monday, the sandwich shop chain announced that you can now buy bake-at-home croissants that come in three flavours: All Butter, Chocolate, and Vegan All Butter. The croissants come in packs of six costing £3 per pack, and are launching in 700 Tesco stores across the United Kingdom.
The bake-at-home croissants mark Pret's first ever grocery food range, which only has us wondering: what's next? Almond croissants? Dark chocolate cookies? We can only hope.
"With millions sold yearly, we know how much our customers love our croissants which is why I'm thrilled that we have been able to launch our new frozen range," said Clare Clough, Pret's UK managing director. "Featuring three of our bestselling flavours, our teams have worked hard to ensure customers can get the same freshly baked taste they get in our shops, at home. We're delighted to be partnering with Tesco for Pret's first ever supermarket food range, marking an important moment in our journey to bring Pret to more people."
BRB, we're off to Tesco.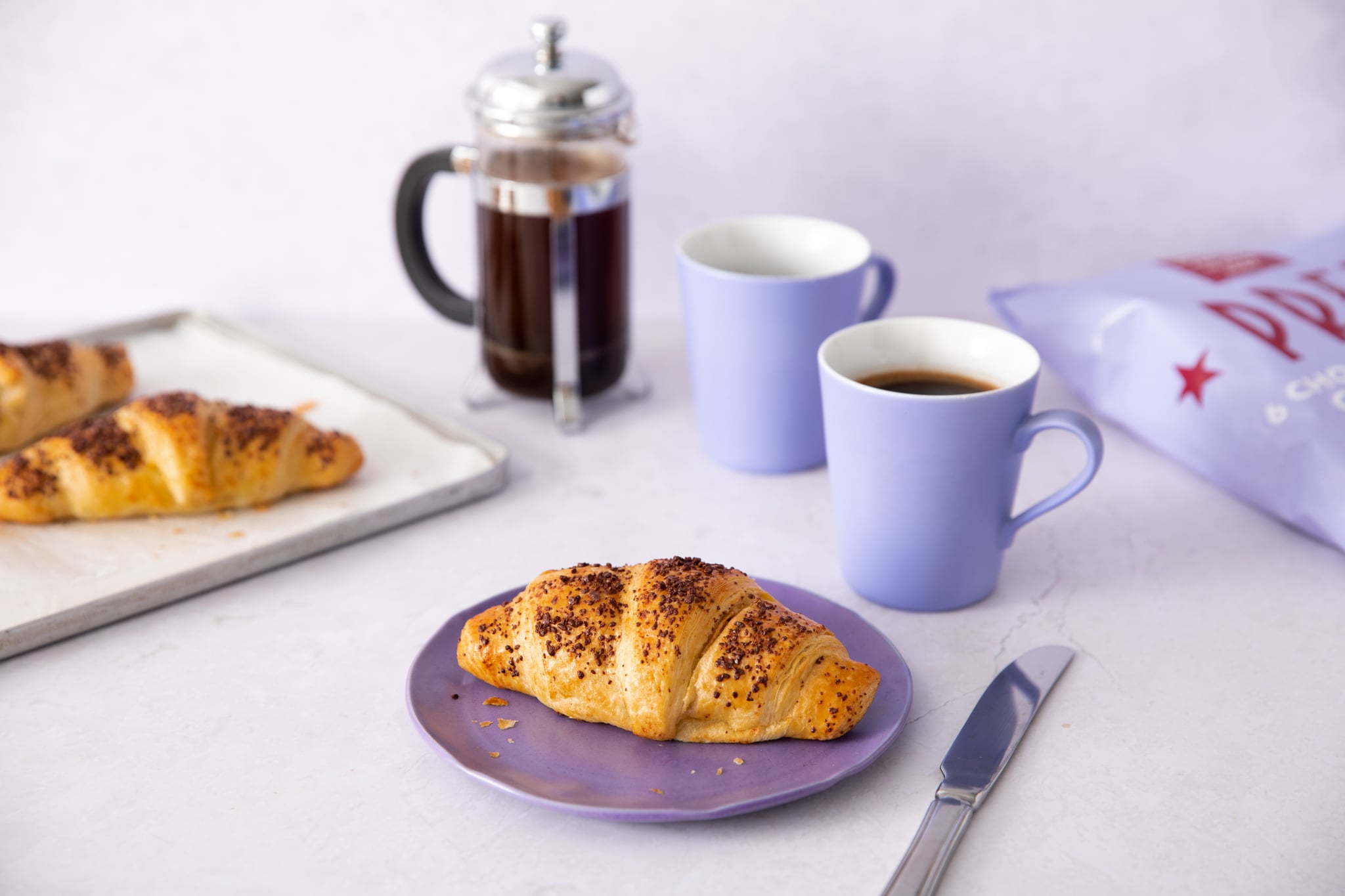 Image Source: Pret a Manger